Also ich hab so eine Website gefunden wo man seinen Vampirnamen, und noch viele andere Namen, herausfinden kann.
klick
Mein Elfenname:
Nibenil
Meaning:
Small (niben)
Female (il)
(niben+il)
xD
Mein Vampirname:
The Great Archives determine you
to have gone by the identity:
Milosh Maundrell
Known in some parts of the world as:
Haunt of Wraiths
The Great Archives Record:
A needy and violent spirit.
Mein Feen-Name:
Columbine Icewand
She protects the vulnerable and brings justice to the wronged.
She lives in mushroom fields and quiet meadows.
She can only be seen when the seer holds a four-leafed clover.
She wears lilac and purple like columbine flowers and has icy blue butterfly wings.
xDDD
Mein World of Warcraft - Name xDDD
our WoW name is
Seronharwel
I'm one of the Night Elves.
Und zu guter letzt mein Fantasy-Name:
Your fantasy name is
Aurelia Trickymace
of the Southern Swamps
xDDD
so und ihr?
_________________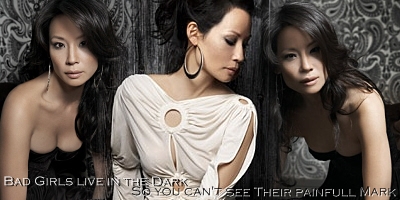 Set by the wonderful Nessie from bellameetselena <3
goose:
Oufit today